Our Hospital
Our Benefits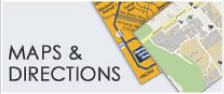 MedStar Georgetown University Hospital has been ranked by U.S. News and World Report as "high performing" hospital for cancer; diabetes and endocrinology; geriatrics; gynecology; nephrology; neurology and neurosurgery; orthopaedics; pulmonology; and urology.
We are the first hospital in Washington, D.C. to attain Magnet Recignition by the American Nurses Credentialing Center (ANCC). This prestigious award recognizes our nurses for excellence in nursing practice.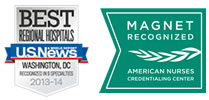 Job Opportunities at
MedStar Georgetown University Hospital
With a 609-licensed-bed hospital and 1,100 physicians, MedStar Georgetown University Hospital's clinical services represent one of the largest healthcare delivery networks in the area.
Founded in the Jesuit principle of cura personalis — caring for the whole person — Georgetown is committed to offering a variety of innovative diagnostic and treatment options within a trusting and compassionate environment.
We offer some of the most sophisticated treatments and technologies available, as well as the expertise of nationally respected physicians.
Some of our centers of excellence include cancer, neurosciences, gastroenterology, transplant and vascular diseases.
We offer you:
Competitive compensation and generous benefits
Superb educational opportunities plus tuition assistance
New and upgraded training facility
Free shuttle from Metro stations
MedStar Georgetown University Hospital is an Equal Opportunity Employer.
MedStar Georgetown University Hospital, 3800 Reservoir Road, NW, Washington, DC 20007
About Washington, DC
An Exciting Career
in a Vibrant City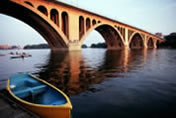 Located in our nation's capital, MedStar Georgetown University Hospital offers the opportunity for an exciting lifestyle to complement a rewarding career.
There are so many benefits to living in and around our nation's capital – from the historical attractions to a rich cultural scene, there are an endless supply of activities for you and your family. The area offers a wealth of things to do outdoors, while surrounded by beautiful scenery, both in the District and in nearby regions.
The city is known for its political landmarks, delicious and diverse restaurants, a buzzing nightlife atmosphere and entertaining professional sports for all to enjoy. Washington is also home to several acclaimed higher education institutions, as well as many public and private school options throughout the area.
Opportunities are endless in Washington, DC and there is truly something here for everyone.