Our Hospital
Our Benefits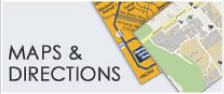 MedStar Georgetown University Hospital has been ranked by U.S. News and World Report as "high performing" hospital for cancer; diabetes and endocrinology; geriatrics; gynecology; nephrology; neurology and neurosurgery; orthopaedics; pulmonology; and urology.
We are the first hospital in Washington, D.C. to attain Magnet Recignition by the American Nurses Credentialing Center (ANCC). This prestigious award recognizes our nurses for excellence in nursing practice.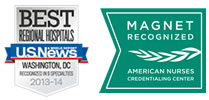 Job Opportunities at
MedStar Georgetown University Hospital
With a 609-licensed-bed hospital and 1,100 physicians, MedStar Georgetown University Hospital's clinical services represent one of the largest healthcare delivery networks in the area.
Founded in the Jesuit principle of cura personalis — caring for the whole person — Georgetown is committed to offering a variety of innovative diagnostic and treatment options within a trusting and compassionate environment.
We offer some of the most sophisticated treatments and technologies available, as well as the expertise of nationally respected physicians.
Some of our centers of excellence include cancer, neurosciences, gastroenterology, transplant and vascular diseases.
We offer you:
Competitive compensation and generous benefits
Superb educational opportunities plus tuition assistance
New and upgraded training facility
Free shuttle from Metro stations
MedStar Georgetown University Hospital is an Equal Opportunity Employer.
MedStar Georgetown University Hospital, 3800 Reservoir Road, NW, Washington, DC 20007
About Washington, DC
An Exciting Career
in a Vibrant City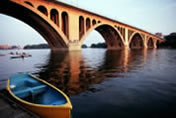 Located in Washington, DC, MedStar Georgetown University Hospital offers great potential for an exciting lifestyle to complement a satisfying career. The nation's capital is famous for its cultural venues, internationally-acclaimed theatre, concerts, museums and art galleries. Restaurants feature the cuisine of every nation, and shops cater to every taste. Opportunities for sport and recreation are never far away, particularly on the Mall and the Potomac River. In a prime location, GUH is equally close to the serenity of nature trails and the exciting nightlife of the Georgetown historic district.
Easy proximity to both Maryland and Virginia means that famous Eastern Shore beaches are only a few hours to the east, while Virginia horse country and the fantastic Blue Ridge Mountains are about two hours west. The restored waterfront of Baltimore is less than an hour north, and a short drive south takes you to the historic cities of Richmond, Norfolk and Williamsburg. Two international airports provide easy access for trips further afield.